Are you ready to explore your infinite mind?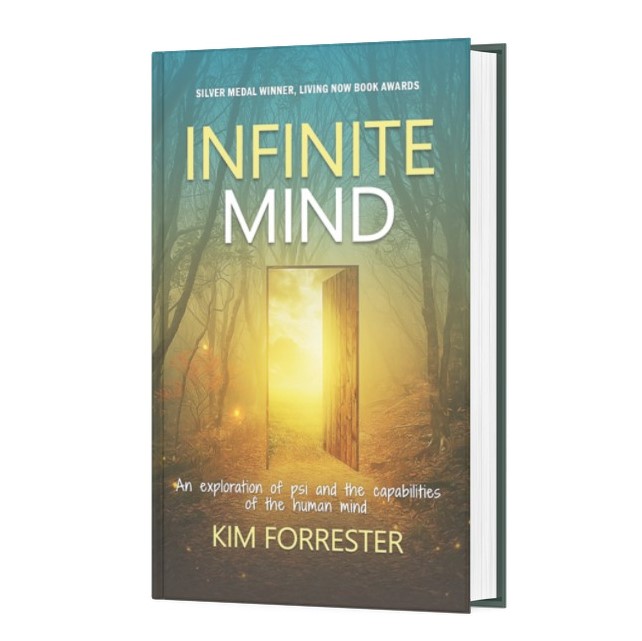 Relive incredible stories.
Explore incredible possibilities.
During the Boer War, a young journalist's hunch leads him to safety in the midst of treacherous enemy territory. In urban USA, a young nurse obeys a voice in her head and narrowly escapes death. In downtown New York, a Wall Street magnate earns a fortune on a single, intuitive impulse.
Throughout history, and around the world, millions of people have experienced psi (psychic) insights and inspiration. For centuries, these experiences have been ignored, ridiculed or, worse, condemned people to torture or death. But in recent decades scientists have begun to validate – and unravel – these elusive experiences.
Infinite Mind is a collection of true psi experiences and the modern research that is beginning to explain these phenomena. It is written for the intelligent explorer; those who seek a greater truth about psi experience and how it fits into our modern world.
Learn how:
• a dream not only revealed winning lottery numbers but saved an entire community
• a famous assassination was foreseen … by the victim
• quantum physics holds the key to a new understanding of psychic phenomena.
Are you ready to expand your perspective and explore your infinite mind?
---
Infinite Mind is available in paperback (with worldwide delivery) and eBook.
Stockists: PaperPlus Dunedin (NZ), University Book Store Dunedin (NZ)
ALSO AVAILABLE AS PAPERBACK AND EBOOK AT:
---
---
Forrester Consulting
ISBN 9780473615451 | Softcover POD
ISBN 9789810986940 | eBook
March 2016
List Price
NZ$ 34.95
US$ 12.95
eBook US$1.99